Hi, my name is Eric Evans. I want to share a formula with you that supports healthy metabolic activity, to help you maintain a healthy weight and stay there...
And at the same time, this same formula promotes "gut health," which means balancing the good bacteria vs. bad bacteria inside your body.
This is very important for maintaining overall health and well-being, as well as healthy digestion and metabolic function.
Furthermore, the formula I'm going to share with you on this page also promotes deeper, more restful sleep.
You may be wondering, what does sleep have to do with losing weight? The answer is...a lot!
Getting deep, fully restful sleep is another way to promote healthy metabolic activity, so that your body burns fat instead of storing it.
And did you know that during the deep sleep phase, your brain releases hormones that help to reduce hunger cravings–especially cravings for sugary food and snacks?
You Get All Of These Benefits In Every Scoop Of ProvaSlim...

And just one scoop of this powder per day, mixed in a glass of water (or coffee or tea, if you prefer) promotes healthy weight loss as well as gut health.
It also supports deep, rejuvenating sleep...and even more, when you take a closer look at the nutritious ingredients...
So Let Me Share Some Of The Nutrients That Are In Each Scoop Of ProvaSlim...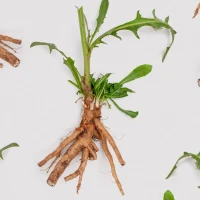 #1: Inulin
Inulin comes from the chicory plant root. It's said to add bulk and firmness to your stool and increase the frequency of your bowel movements.
Other studies show that this nutrient has weight loss benefits. The American Journal Of Clinical Nutrition conducted a study that found inulin creates a sense of fullness in your stomach and leads to "a reduced desire to eat sweet, salty and fatty food."
Scientists at The Imperial College of London and University of Glasgow backed this up. They found that you can reduce your brain's desire for high-calorie foods by taking this nutrient.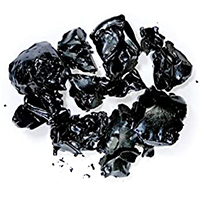 #2: Shilajit
ProvaSlim also contains Shilajit, also known as "Blood of the Mountain" because it's found high up on Mt. Everest and in the Himalayas.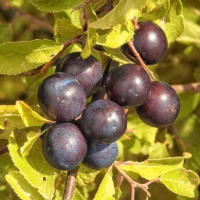 #3: Acai Berry
Then there is Acai Berry, a purple fruit known to support brain health and healthy cholesterol levels. But what might interest you most is that it reduces the amount of fat your body absorbs during meal time.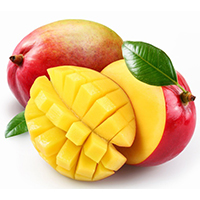 #4: African Mango
ProvaSlim also includes African Mango. This is said to help with weight management by reducing your appetite. African Mango is also said to promote a healthy metabolism, which can assist you with your weight loss efforts.
Another ingredient is Pomegranate, which contains antioxidants and polyphenols that support a healthy metabolism while curbing your appetite.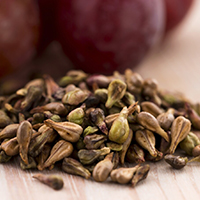 #5: Grape Seed
And you also get Grape Seed in every scoop of ProvaSlim. This ingredient has been shown to help our bodies with the way they absorb and store fat from food.
Grape Seed also has energy-boosting properties, which may raise your metabolic rate and promote extra "calorie burn" while you're doing your normal daily activities.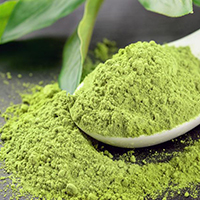 #6: Cinnamon and Green Tea powder
Finally, ProvaSlim contains Cinnamon and Green Tea powder. In ancient times Cinammon was known as "the king of spices" for its distinct flavor and health-boosting qualities...
Green Tea powder, meanwhile, has long been a staple of traditional Chinese medicine. Modern studies have shown that it may promote weight loss by helping metabolic activity.
And on top of all of that, ProvaSlim contains a blend of 15 herbs that help to maintain the body's natural hormonal balance.
At this point, you may be eager to get your hands on this...
But you might be wondering about the cost.
I have a feeling you're going to be pleasantly surprised when you see the prices we've worked out for you.
I recommend you order your ready-made supply of ProvaSlim powder now, and take full advantage of these prices...
And when you order three or six bottles, we'll cover the shipping costs, too.
Make your money-saving selection below, and we'll rush your order to you right away.
You Can Order With Complete Confidence, Knowing This Is A Risk-Free Offer...
Because when you order any amount of ProvaSlim today—one bottle, three bottles or six—you're covered by a 100% money back guarantee good for 180 days. That's six full months.
And this guarantee is "no questions asked."
This means that if you decide to request a refund, you don't need to explain why. It doesn't even matter if you never get around to trying it. Your payment is simply returned to you.
All you need to do is click on the package you prefer and enter your details on the next page.
Remember, when you choose one of the multi-bottle packages your shipping is free...
So right now, all you need to do is choose your money saving package and complete your order.
Select your money-saving package below and on the next page, you'll submit your details and complete your order.
Thank you for reading and I hope to hear your success story soon!